How to Get Rid of Chronic Pain, Stress Overload and Exhaustion
If you suffer from aches and pains… if you lack confidence in your body… if you are discouraged that you\'re not living the life you want to live… then this is just for you. Here\'s why…
You can have the confidence, energy and mental clarity you need to live a Kingdom-focused life.
And you need to realize, there is a cost to not dealing with this…
Don't Let Your Body Take You out of the Fight
     What most people do when facing fatigue, stress, or body insecurity is try to muster up more willpower, hire personal trainers or specialists, go on the latest trendy diet, or assume their bodies are their cross to bear and, do nothing.
But for most people, none of that works.
Most diets are unsustainable. Pitting willpower against biology is a recipe for failure.
People often run out of money before expensive personal training sessions can payoff
Neglecting any part of our triune beings (spirit, body and soul) can lead to resentment or apathy. Either one distracts us from what really matters
And what happens if you just do nothing? If you just keep doing what you've been doing?
You stay out of the fight. Not enough energy to be a warrior for the Kingdom.  
"I'm passionate about Training the Truth of Scripture in a practical & doable way! Equipping women to confidently live out their unique destiny- in the victory
God gives!"
-Christine Jaynes
How I Found What Works
I\'ve got an answer that works. Here\'s the story: There was a season of brokenness that had me dragging my body along.  I thought it was just the life I had, and I would need to deal with it. Later I was diagnosed with hypothyroidism and while it helped to explain a lot about what I'd been experiencing, the medicine only helped so much. (And perhaps even contributed to some of my ailments...)
Realizing that my whole body, soul and spirit needed to be engaged for me to truly experience the abundant life of joy, energy and contentment that God offers was what led me to where I am today...
I seriously tried so many things to feel better. It wasn't until I stumbled upon someone who was able to coach me through these things that I began to experience real healing.
And SO!  That's why I've created Warrior Wellness. I want to go a step further than any other wellness coaching program out there and teach with Scripture--Spirit-led and biblically based!
I know God wants you to experience freedom and contentment in your body, emotions and thoughts.  He is offering you victory in your environment!
Linking arms with others through the journey of life is the best way to learn.
I've partnered with certified Nutritional Therapist, Laura Davis, in creating this coaching program strategically to equip you! Are you ready to embrace the Royal Warrior that you are with confidence?!
Laura knows that we were all created uniquely, so she focuses on teaching us how to tap into our God-given intuition when it comes to what we feed ourselves.
We are all about community--eager to teach you what God has taught us and link arms with our sisters in Christ throughout this whole process.  We're excited about the Warrior Wellness community, will you help us build it!?  We know you have so much to offer as we walk through this journey of wellness, and walking alongside those going through similar experiences is priceless.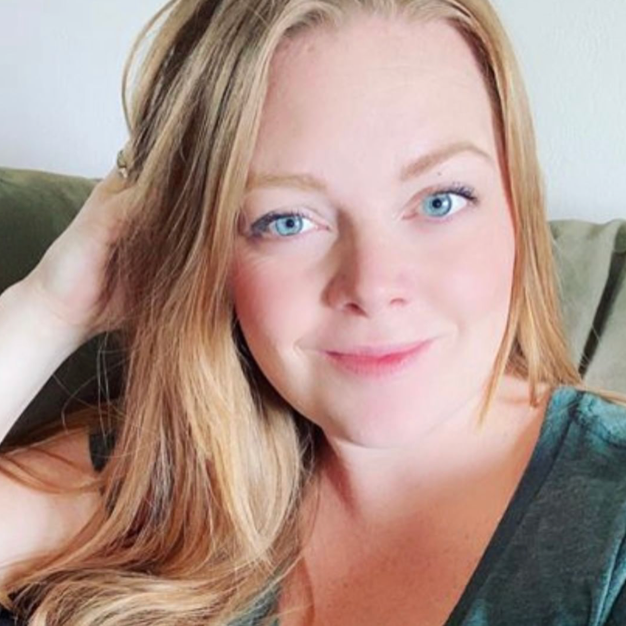 "We're all born with a mad
sense of intuition, and
my goal is to inspire you toward
unleashing your inner health expert."
-Laura Davis
"W.W. Is an amazing way to equip women to move forward making ling lasting positive changes in mind body and soul!" - Charlene
"These two beautiful, intelligent, vibrant and passionate Christian women are such models of Christ and of the things they share. They are great coaches and full of so much wisdom and valuable information. They are delightfully warm and caring individuals. They really are there for you in your wellness journey. I loved their videos both in the classes and on FaceBook. " Shirley H.
"Warrior Wellness is thought provoking and life changing. It has me rethinking a lot of the things I thought I knew about nutrition and health and trying things I didn't think I was capable of doing." - Toni M
"Warrior Wellness is a comprehensive program with tons of valuable and critical tools to help you gain the victory in your journey of well-being." -S. Hayward
When you join the Warrior Wellness coaching program today, you\'ll learn…
How to stop breaking promises to yourself

What foods you\'ve been eating that are secretly sabotaging your goals

How to work with your body and your environment instead of against them

The SIMPLEST way to eat to fully nourish your body with the maximum amount of nutrition

What environmental factors are causing serious hormone disruption in your body, and what to do about it

The single most impactful thing you can do TODAY to better your health and longevity

How to transform your sleep experience

The benefits of a restorative workout and why sprinters are healthier than marathoners

What chemical toxins may be in your home and what to use instead
It all comes as part of the Warrior Wellness coaching program. You\'ll get access to a 2-week QuickStart, 10-module online course, 12-weeks of coaching through Facebook Lives, the printable Warrior Wellness e-workbook.
Let Me Make This Easy For You - Bonuses
Soul Training
Easily integrate scripture into your daily life with 3 quick videos weekly. 
Includes Scripture & Jouranl printouts.
FREE session
with Licensed Professional Counselor
Jenessa Yanez
The Sugar Breakup e-Book 
5 steps to breaking the addiction keeping you sick
It\'s Decision Time
You have a choice to make: Do what you\'ve been doing (or worse, do nothing at all). You know where that will lead. Is that really where you want to go? Take a new action, and get a new result. Finally be free of chronic stress and have the energy to live a Kingdom-focused life.
Which do you really want for yourself?
Here\'s what to do now… Click the button below to enroll now.
Included within the modules of the course you'll find:
Jenessa Yanez discussing aspects of "survival mode" & Stress managment techniques.
As a Licensed Professional Counselor She specializes in working with individuals and families who have experienced trauma, adoption, and attachment injuries. When She\'s not practicing therapy you can find her going on a family hike, being silly with her kids, or soaking up the sun. She\'s pretty straight forward and loves a good laugh! She's super into coffee, punny humor, movies and reading (and by reading, she really means listening to) new books!
Lisa Alkire sharing her story with environmental toxins
She found herself with theumatoid arthritis, celiac disease, hormonal acne, Reynaud disease and PCOS at 25 years old, feeling barely alive. Her body didn't match her beliefs, nor was it capable of allowing her to live out her passions or dreams. Find out more about her life-changing success story within the Warrior Wellness coaching Program!